St. Louis Windshield Replacement
Welcome to Auto Glass Xpress, your one and only source for windshield replacement and repair in St. Louis and the surrounding area! Contact us today!
Windshield Replacement
Power Window Regulator Replacement & Repair
Side view Mirror Replacement
All Installations Meet Factory Standards
Free Mobile Service on all Installations
Direct Insurance Billing
Lifetime Warranty on all Parts and Workmanship excluding were parts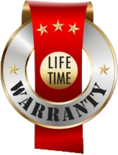 Mobile Auto Glass Replacement
Driving around with a cracked windshield can be frustrating, but more importantly it is dangerous and illegal.​ We specialize in affordable auto glass replacement for any situation, from accidents to vandalism. We strictly adhere to industry standards and always ensure quality service for you and your loved ones. We will come to you, contact us today!
Windshield Chip Repair
Chip repair is an inexpensive alternative to windshield replacement that can stop chips and cracks from spreading.  Don't wait for a chipped windshield to crack! Get it repaired right away. It is very easy for chipped glass to turn into a dangerous crack. Our trained professionals are here to save your glass, money and time — get in touch with us!
Got Insurance?
We can help! Ask our Customer Service Reps for the best option to fit your Budget. Auto Glass Xpress can SAVE you money!  Check Out Our Money Saving Coupons or get in touch with us today!
Vandalism?
If you are the victim of vandalism or an accident in which your glass is involved you need to call the professionals at Auto Glass Xpress to have your auto glass repaired or replaced as soon as possible. Get started today!
We have your back
You are choosing the right place for your service needs. We understand how important it is for you to have your car back on the road.
Window regulator broken?
We can help at Auto Glass Xpress. We replace window regulators, so give us a call for more information.